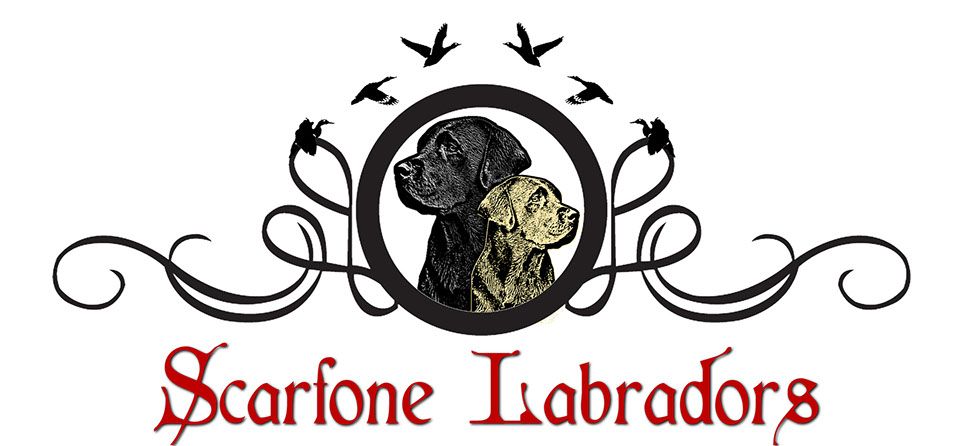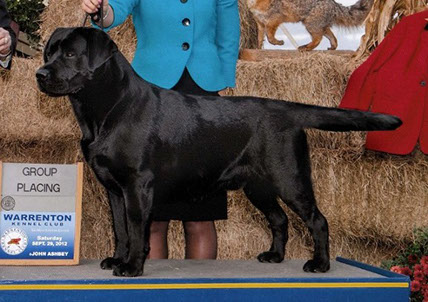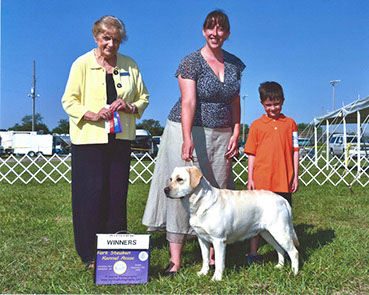 Echo
AKC, CAN, & UKC Multi BIS, BISS Silver Grand Champion
Casbar's A Hart Act To Follow WC JH
Rosie
Bateshaus Stop To Smell The Roses
The combination of Rosie and Echo has produced incredible pups. This repeat breeding will produce stunning English beauties. Puppies will be the epitome of the conformation standard and have a great work drive. We expect more pups with a flawless temperament.
Rosie is halfway through her Therapy Dog Title and is expected to complete Junior Hunter this fall.
Echo is one of the elite dogs in the United States. He has received Awards of Merit at Westminster and has won Best in Show and Best In Specialty Show many times.
These pups will be quite special.
Black and Yellow Puppies Due Mid July
Contact us for pedigree and health clearances at
412-420-9087.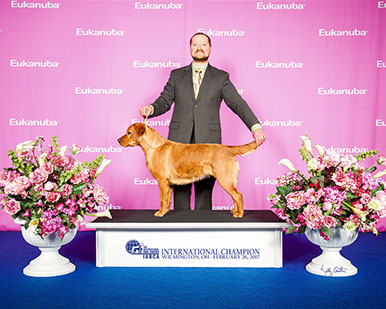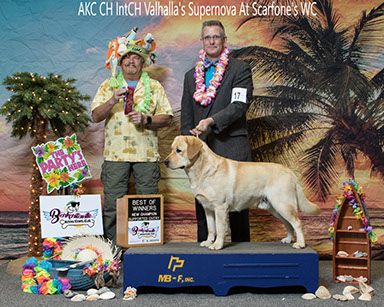 Ginger
Int. CH Laurkim's "Oh Snap" At Scarfone's
Nova
INT CH AKC CH Valhalla's Supernova At Scarfone's WC
Co-Owned with Joe and Deb Vasalani WC
This litter has been years in the making. We have been patiently waiting for this pairing to mature and we are greatly pleased.
Both of these dogs are incredibly special. They both have a great disposition and have an intelligence that has to be experience. We are excited to see what kind of pups are produced with parents this intelligent.
Ginger is beautiful the whole way through. From her tender personality to her exceptional looks, Ginger is a showstopper.
Nova is a one of a kind boy. He can truly do it all. From therapy dog visits to pulling ducks out of a pond, Nova is the all-purpose Labrador. He will be pursuing his Grand Championship and competing at Junior Hunter tests this summer.
This will be an all yellow litter with varying shades of yellow up to Fox Red.
Planned litter- puppies expected late summer/early fall
Contact us for pedigree and health clearances at
412-420-9087.
Scarfonelabs@gmail.com
1815 Old Butler Road
New Castle PA 16101
412-420-9087
Copyright © 2016 Scarfone Labradors. All rights reserved.